Sheriff Curtis Johnson
Boulder County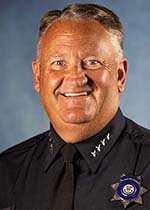 Dear Boulder County Residents,
Being prepared for and responding to disasters in Boulder County is an important part of the Sheriff's Office's commitment to keeping our residents and visitors safe. We are fortunate to have a highly skilled and dedicated team at ODM who are constantly working to improve our capabilities in anticipation of our next disaster.
Over the course of my career, I have worked fires, floods and weather events in Boulder County and had the opportunity to be involved in the work at the ODM Emergency Operations Center. I have also been directly impacted by disaster and understand the need for our community to be prepared and able to respond when there is a threat to our safety. Please review all the resources on the ODM website, sign up for emergency alerts and make a plan with your family and friends. If you must evacuate, know what you want to take and where to go.
Our whole community approach to disaster management takes into consideration the diversity of our community members and will help set the community up for a faster recovery.
Sheriff Curtis Johnson, Boulder County
Police Chief Maris Herold
City of Boulder
Dear Boulder County Residents,
It's a natural human tendency to avoid thinking about possible disasters in our own community, never mind planning for them. As Chief of Police, however, I have been involved in enough emergency situations to know how important preparedness can be. The information in this valuable guide could help keep you and your family safe.
The Boulder Police Department does all it can on a daily basis to respond professionally and as promptly as
possible when we are needed. We also ensure that our officers are trained in a variety of high-hazard situations. Nonetheless, we are realistic: In a large-scale emergency, there may be unavoidable delays in our ability to reach you. Taking the time to think about how your family will assemble and respond to emergencies, as well as stocking up on the supplies that will see you through the initial 72 hours, could make a tremendous difference in your survival.
It is not our intention to scare you. Instead, we hope this guide will empower you, so that you feel informed and better prepared for whatever comes our way. Emergency preparedness is a responsibility we all share, and we are pleased to partner with you in this effort.
Chief Maris Herold, Chief of Police
Chief Mike Calerazzo
Boulder Fire-Rescue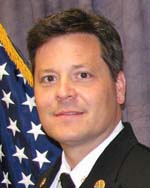 Dear Boulder County Residents,
Effective disaster response is a collective effort. It begins with actions taken by each individual before disaster strikes. This guide provides information to help you survive a disaster.
Let me assure you that the Boulder Fire Department is committed to providing an effective disaster response, but we are limited in what we can do. No local agency or combination of agencies has the resources necessary to rescue every potential victim in a disaster. You are your first and best line of defense. You can take charge of your safety. Emergency preparedness is everyone's responsibility.
The materials found at boulderoem.com provide important information regarding emergency preparedness. As Fire Chief, I urge you to take the time to review the material in this guide and put together a plan to allow you and your loved ones to remain safe during a disaster. A rescue avoided through proper planning is always better than a rescue properly executed in the field. An informed and prepared community makes everyone safer and more secure. It allows emergency responders to devote time and effort to those people truly unable to help themselves. Preparedness and individual planning have repeatedly proven to be effective in times of disaster. Please take the time to review the material and help us help you in the event the unthinkable happens. Together we can make a difference before disaster strikes.
Chief Mike Calerazzo, Boulder Fire-Rescue
County Administrator Jana Petersen
Boulder County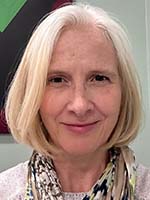 Dear Boulder County Residents,
When disasters strike, local government agencies are the first to respond. Here in Boulder County, our natural environment of mountains adjacent to the plains means we unfortunately experience floods, fires, and other severe weather events. Being able to respond effectively during times of disaster is a core mission of local government, and I have a lot of gratitude for the first responders who work quickly and diligently to save lives and protect property whenever disasters occur.
As a community, there are many things we can do before a disaster occurs to make sure we're prepared. The Boulder Office of Disaster Management is a partnership between Boulder County and the City of Boulder to ensure resources are available to help our community mitigate, prepare for, and respond to disasters. ODM works in partnership with state and federal agencies as well as local municipalities, organizations, community groups, and businesses to coordinate disaster management activities throughout the region.
As much as we all enjoy the beautiful local landscape, each resident of Boulder County has a role to play in disaster preparation. Please use the information provided by ODM to ensure you and your family are ready to act in the event of a disaster. Beyond this simple request, please consider what more you can do to support our community. Make plans with loved ones, friends and neighbors, especially those who are most vulnerable, such as people who have disabilities, don't speak English, or face other barriers to accessing important public safety services. Consider volunteering to help with disaster preparedness if you have the capacity. Working together, we all can take action to help build resiliency throughout our community.
Jana Petersen, Boulder County Administrator
City Manager Nuria Rivera-Vandermyde
City of Boulder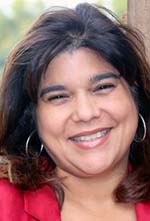 Dear Boulder County Residents,
Nuria Rivera-Vandermyde joined the City of Boulder in 2021 and currently serves as the City Manager.
Rivera-Vandermyde has been a local government leader since 2013 when she was hired by the City of Minneapolis, Minn., as the director of regulatory services.  She progressed to the roles of deputy city coordinator and city coordinator within that time. In 2019, she moved to Austin to take on a deputy city manager role. Rivera-Vandermyde received her Juris Doctor degree from New York University School of Law and her Bachelor of Arts in Political Science and English from Amherst College.
Nuria Rivera-Vandermyde, City of Boulder Manager